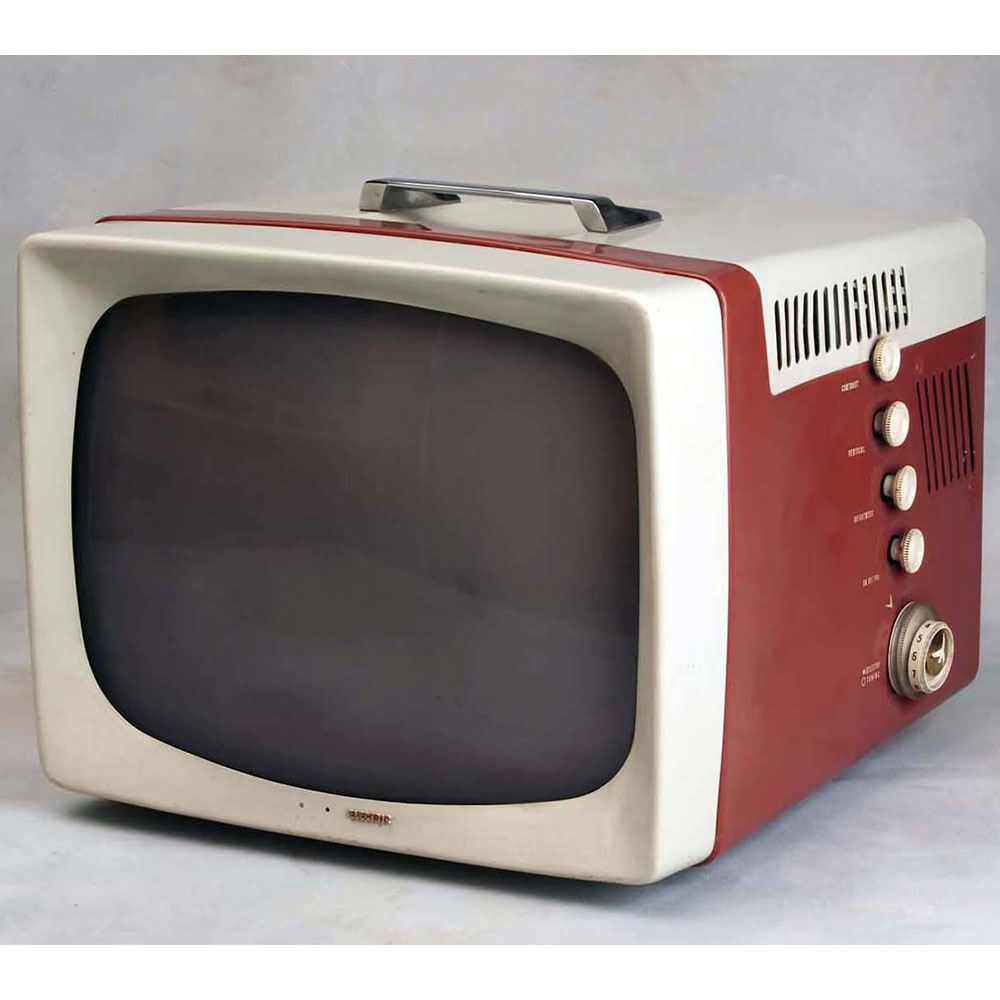 General Electric (1892–present), Portable Television, ca. 1955, Museum of Innovation and Science, Gift of Chris Hunter,
miSci 2003.86.5. (Photo: miSci)
This portable TV was sold in the 1950s as a lightweight and small-sized alternative to the large cabinet televisions of the era. Weighing in at just over 25 pounds and requiring power from a wall outlet, it was not nearly as portable as watching TV on a cell phone, but it still represented a change in where and how people experienced the medium. More flexible and affordable models allowed television viewership to grow by leaps and bounds following World War II, with 1960's top-rated broadcasts being watched by 12 million more viewing households than had watched a decade earlier.