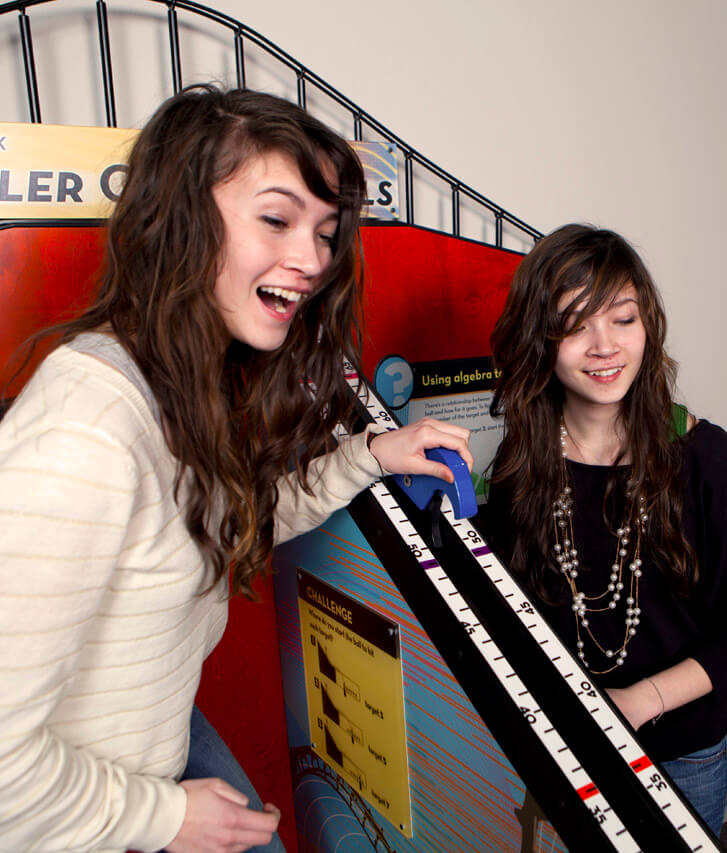 On view now in the Jane Golub Gallery
What does it take to create an addictive and fun videogame? How many beats per second does a DJ need to get bodies moving on the dance floor? What goes behind creating a roller coaster or a skate park that produces the most fun and biggest thrills? Discover the secrets behind how videogame developers, music producers, roller coaster designers, and other creative problem solvers do what they do.
Design Zone is an exciting interactive exhibition that highlights the importance of science and mathematical thinking in areas critical to building creativity and innovation: art, music, and engineering and presents the creative concepts behind the processes and tools needed to create a successful design.